Omar Goes South: South Pole Day!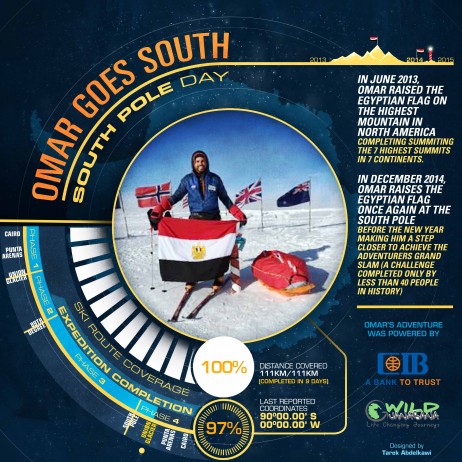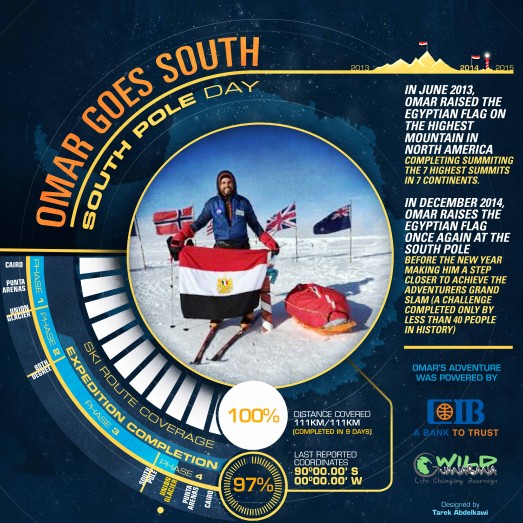 After months of training, preparation and days on the most uninhabitable place on the planet, I have finally managed to become the first Egyptian to ski to the Geographic South Pole. I raised the Egyptian flag there on Sunday 12:50pm Chilean time (17:50pm Egyptian time).
Many thanks to CIB Bank and team for believing in me and supporting this Egyptian dream of reaching the lowest point on the planet. I could not have done it without you. Also thanks so much for every wish and word of your support over the past critical days. My team has been relaying them to me in Antarctica and it has been an immense boost of warmth and positive energy. You're the best!
I am now waiting for good weather to fly out of Antarctica. We're currently stuck here due to high winds. Wish me luck and I hope the next time I post it will be in Chile and soon on my way back home to Egypt. My apologies for not sending you the good news sooner. Bad weather and connectivity problems prohibited me from sending any information until now.
#omargoessouth