Writing & Film

Writing and film capture experiences in two very different ways.
In film we are another person's creative journey and experience. Through sound and image we witness brushes paint the palettes of our feelings and impressions in a way that is both real and dreamlike at the same time. There are short videos of adventures throughout the website under its corresponding adventure or blog post. Alternatively you can visit my YouTube channel here.
Beyond the Raging Sea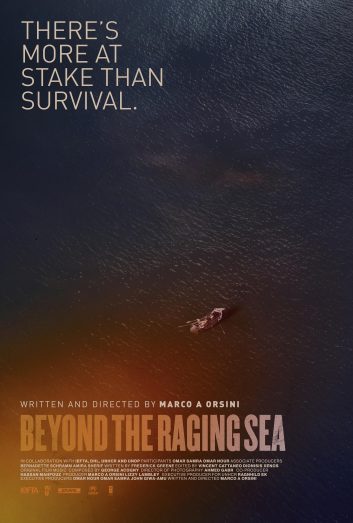 On 14 December 2017, Omar Samra and Omar Nour, affectionately dubbed 'O2', set off in the world's toughest rowing race – an unsupported, 3,000 nautical mile journey across the Atlantic Ocean, from La Gomera in the Spanish Canary Islands to Nelson's Dockyard English Harbour in Antigua.
Nour and Samra underwent 10 months of rigorous mental and physical training for the grueling challenge.What they couldn't prepare for, is what actually happened.Beyond the Raging Sea, a film by globally-renowned director Marco Orsini, is the story of O2's perilous Atlantic crossing attempt and fight for survival. A fight experienced by some of the 66 million displaced individuals around the world who set off on similar crossings in a desperate bid for safe refuge.
For more information visit: www.beyondtheragingsea.com
Writing
To me, writing puts you in the creative driving seat and gives us an opportunity to invigorate our imagination in a very unique way. We are gently guided yet are left to create our own rich and boundless world. Below is a serious of articles, most of which were written early on in my adventure and travel journey. They aim to capture the initial awe I felt living these immersive experiences and often struggles I went through to undertake some of my early climbs. The articles below give a glimpse of what I hope to consolidate in a memoire one day.
---
Unforgiving Peaks
Published in December 2004
The night bus journey from Lima was comfortable yet uneventful. In seven hours we had climbed 3300 meters in elevation and I could swear I felt the air thinning. We must be close. I rubbed my fingers over the glass window to clear just enough of the condensation that had formed due to the cold to take a peek through…
---
A World Apart
Published in November 2004
I had already been traveling for over a month. The slower pace of wondering around in China was a welcome break from the long trekking days of Nepal. I missed the mountains but was eager to try something new. The Shaolin monasteries of Henan province had been constantly lingering in my mind for as long as I knew of their existence…
---
A Humbling Ascent
Published in October 2004
Ramesh led the way through the steep ascent to the hilltop. An imaginary prize must have been his source of inspiration, as I had never seen him climb at such a quick pace. For the hundredth time in our week long trek in the Annapurna mountain range, I was taken back by his effortless style despite the mammoth weight he carried over his shoulders…
---
A Burmese sunrise
Published in September 2004
I remember climbing out of my narrow single bed, quietly getting dressed and tiptoeing through the corridor not to wake other travelers. In the darkness, I fumbled in my pockets looking for my bicycle-lock key. All bicycles looked identical, and naturally the very last one I tried was mine. The air was cool and refreshing. It would be months before I returned to live in a polluted city. I smiled entertaining the thought a while longer. I took calm deep breaths through my nostrils, feeling my lungs fill with the clean air. The plan was to see the legendary sunrise over the city of Bagan from one of its higher temples…
---
الطريق إلي الخلاص
Published in 2004
Originally called "The Redemption Piece" in English, this article was translated into Arabic by the late Sherine Fahmy, who did an amazing job in capturing its true essence. The article tells the story of one of my early mountain adventures in Peru back in 2003 where I was still grappling with the challenges of hiking in the wilderness alone and coping with high altitude.